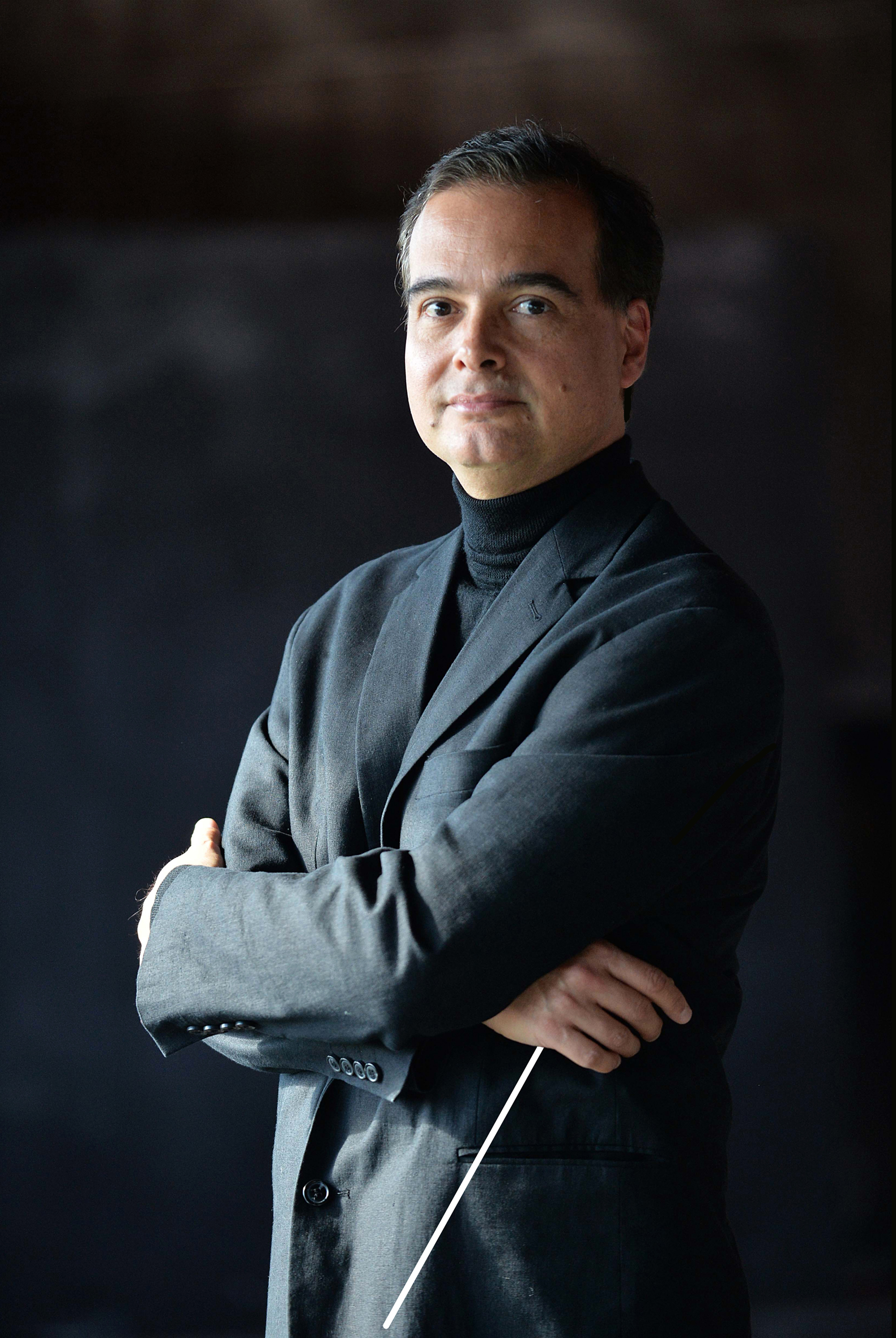 Eduardo Lopes will be conducting the Carmina Burana concert June 27, 2015
Since last September, Eduardo Lopes has been a lecturer in choral direction at the Bordeaux academy. Sitting astride two worlds – singer, flautist and founder of choirs, but also conductor specializing in traditional Brazilian music also with a love of contemporary works, Eduardo Lopes fosters his teaching technique with his own experiences as performer and composer… and vice versa. On his website, you can see him brilliantly conducting the « Bachianas brasileiras », composed by compatriot Villa-Lobos with the Orchestre National de Lyon, and also Stravinsky's « Petrushka » with the Janacek Philharmonika and Mahler's « Earth Song » in the Schoenberg chamber version with the Barcelona Instrumental Ensemble which he himself founded.
His CD of Madrigals by Daniel d'Adamo and Sigismondo d'India with the Poiësis ensemble won 5 Diapason awards in 2008.
Projects at the Bordeaux academy
Jean-Luc Portelli, the head of the Conservatoire Jacques Thibaud (Academy) has also assigned Eduardo Lopes with the task of forming a small vocal ensemble, small in numbers but high on quality, which although not the Application Choir for the choral direction course will nonetheless set out to be a part of the Bordeaux music scene performing a cappella or with an orchestra. Singers will not be paid but will have free access to singing courses or musical schooling at the Academy. On the bill for this first year are extracts from the repertoire's grand masses, from Bach to Arvo Pärt, to Mozart, Schubert, Rossini and Stravinsky.