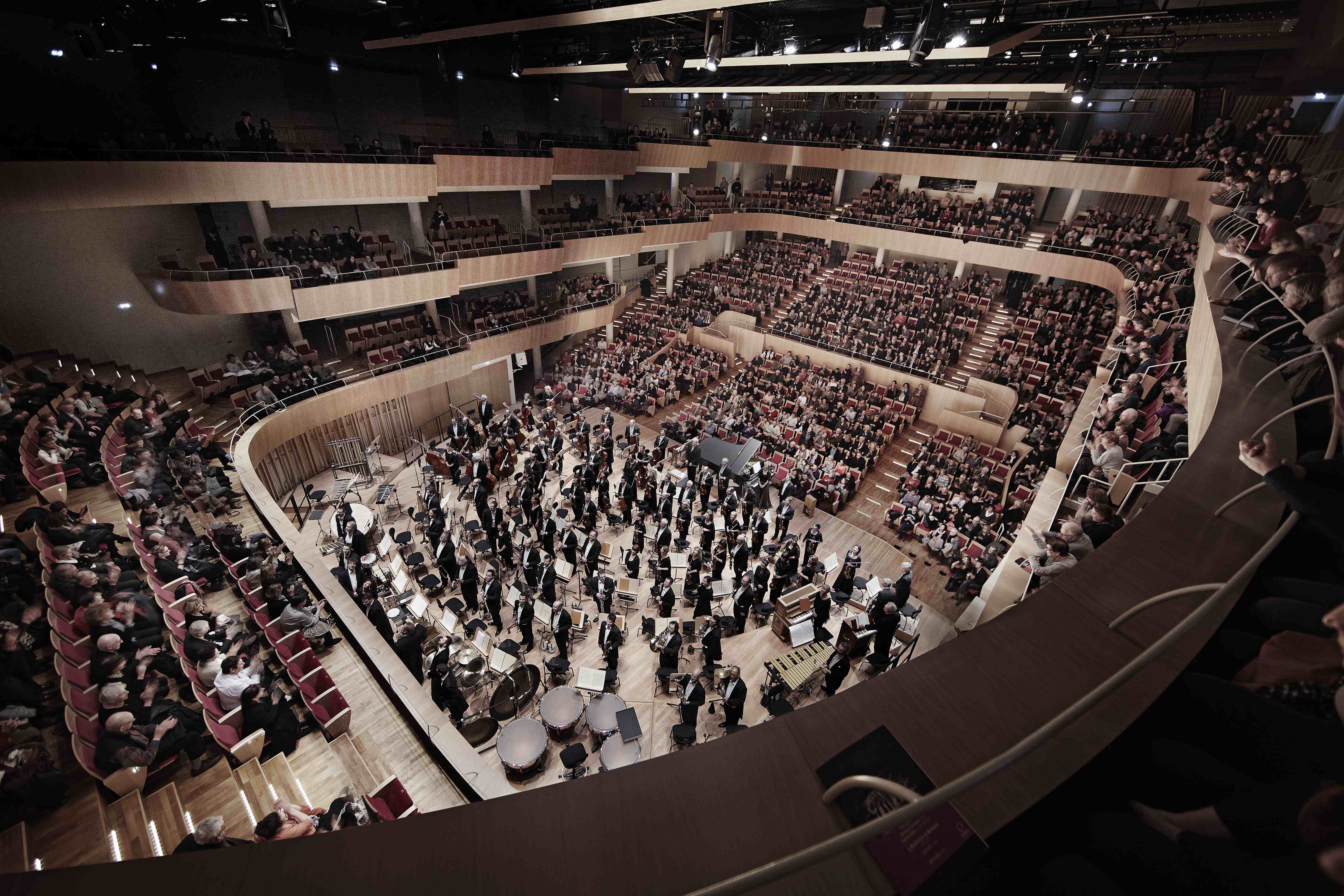 Orchestre National Bordeaux Aquitaine in concert June 26, 2015
The Orchestre National Bordeaux Aquitaine is the heir to the Orchestre de la Société Sainte-Cécile founded in 1850. It was in 1988 that this Bordeaux formation, promoted to the status of Orchestre National Bordeaux Aquitaine under the direction of newly appointed art director Alain Lombard, seriously enhanced its awareness and reputation in terms of symphonic repertoire and chamber music. The ONBA then recorded a number of discs and began a series of international tours. In 1996, Thierry Fouquet was appointed director general of the Bordeaux opera house. Today, as a member of this venerable institution in its own right, the ONBA proposes a stupendous symphonic season in Bordeaux (a series of 20 major programs, summer concerts, festivals, chamber music through « soloist courses », and the cine-concert festival.
Broad-based actions
The ONBA not only completes its regional and national assignments, it also takes part in some of France's leading music festivals, including the Folle Journée de Nantes and La Roque-d'Anthéron, and has completed a number of international tours (Japan and Spain). The Orchestre National Bordeaux Aquitaine accompanies lyrical and choreographic performances while doing more and more work for younger audiences including a number of actions that have led the way in France in this field. After Kwamé Ryan (2007-2013), the orchestra, under the direction of Paul Daniel,  began an « ONBA Live » collection in a CD-book set dedicated to Wagner (Actes Sud, May 2014), followed by Mahler's 5th Symphony (Actes Sud February. 2015).