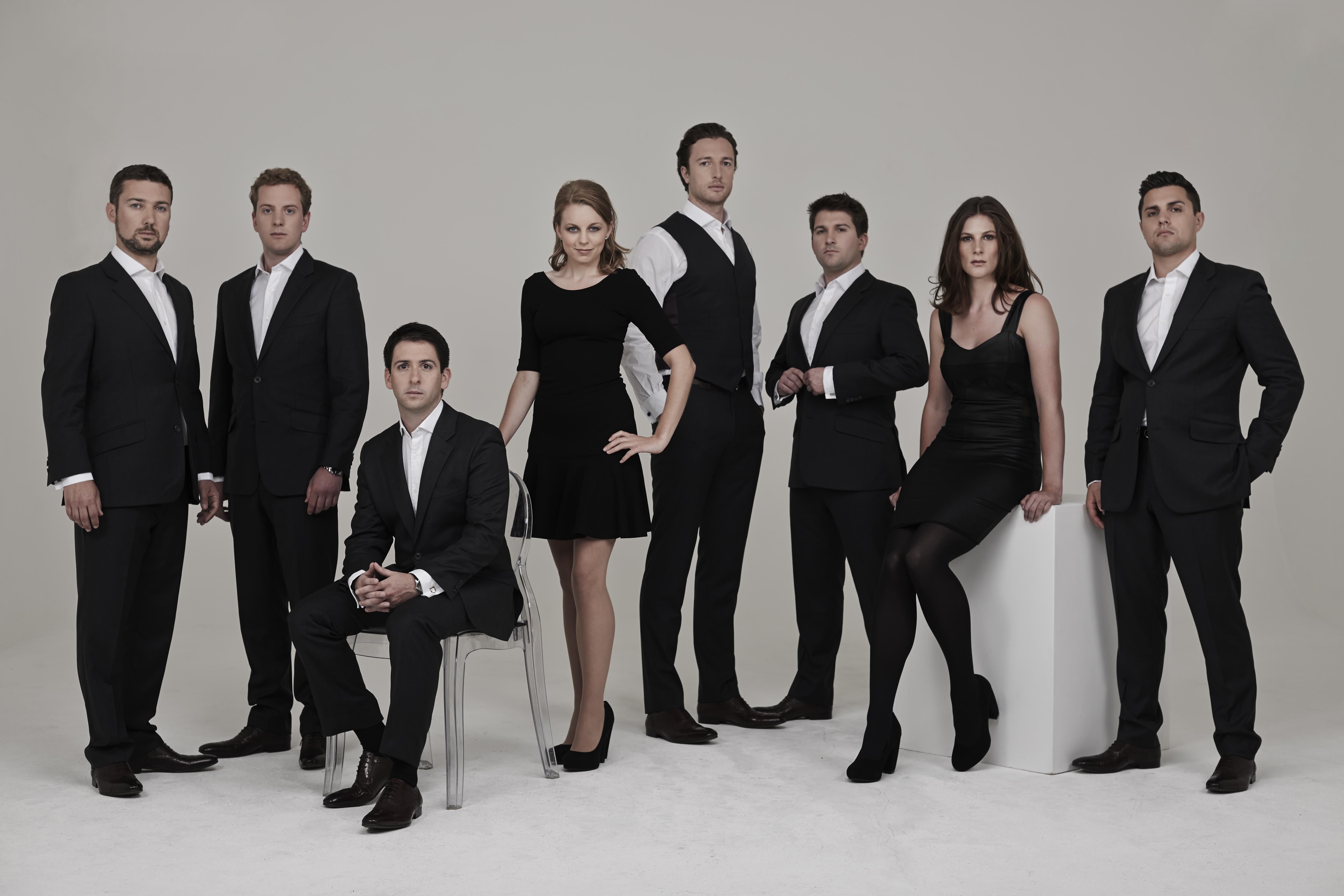 Voces8 at the opening concert June 22 at the Bordeaux Auditorium, June 23 in Anglet, June 24 in Pau
Voces8 are, as their name would suggest, a group of 8 English singers: the group was created in 2005, turned pro in 2007 and have now won worldwide fame. Their repertoire covers several centuries of the history of music: Renaissance, Baroque and the modern era with vocal arrangements for contemporary works.
The group has already performed at prestigious venues in many countries across the world, including Tokyo, Shanghai, Beijing, Taipei, Salt Lake City, Tel-Aviv, Berlin, Hamburg and Brussels…. Their discography is already pretty substantial with their first recording « Eventide » quickly followed by several others: « Lux », « A Purcell collection », Motets by Bach… All critically acclaimed and in some cases award-winners (BBC Music Magazine Critics choice, CARA Awards).
Voces8 are very busy in the field of education and regularly facilitate workshops, particularly in junior schools, that involve several thousand people each year.
Voces8 on tour at the Eufonia Festival
This prestigious ensemble will perform the second part of our opening concert in Bordeaux (Auditorium) on Monday June 22, 2015; Voces8 will pursue their tour as part of the Eufonia event with a concert in Anglet (Théâtre Quintaou) on Tuesday June 23 and in Pau (église Saint-Pierre) on Wednesday, June 24. True to their educational word, they will also be doing school work in Bordeaux on June 22, in Anglet (23) and Pau (24).
Eufonia is proud and happy to have them with us for this first edition.
For Bordeaux:
For Anglet:
For Pau: