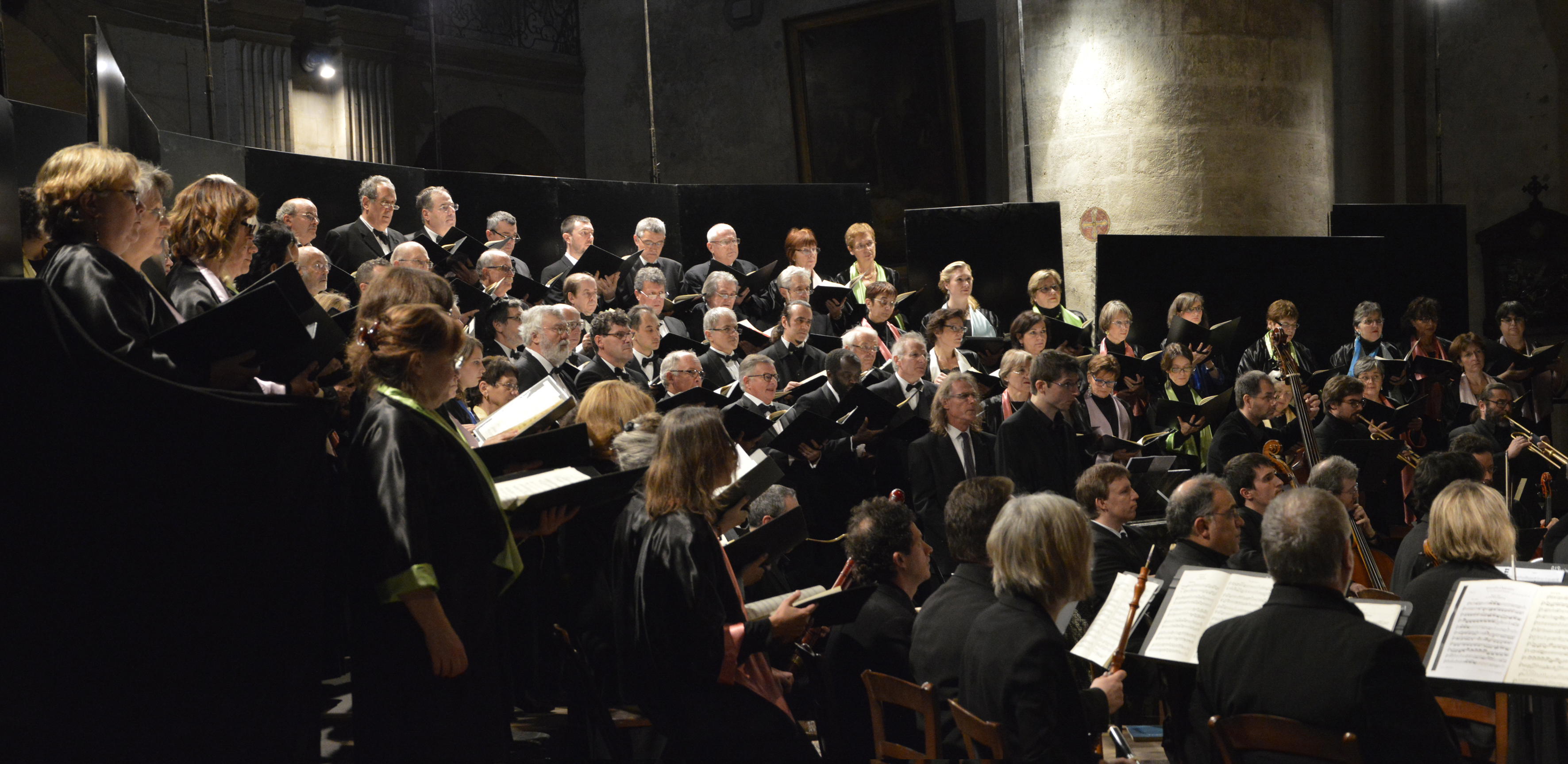 Ensemble Vocal d'Aquitaine in concert October 12, 2017
The Ensemble Vocal d'Aquitaine, formed in 1971 by the choir's musical director Éliane Lavail, is a choir of between 60 and 80 amateur singers selected for their vocal and musical skills. As a large regional choir, the group prepares 3 or 4 new programs each year.
A vast repertoire…
The 2013-2014 season featured Mendelssohn's Paulus, Bach's Christmas Oratorio, Beethoven's 9th Symphony, Fauré's Requiem, Motets and the Mass in A flat by Schubert, and contemporary creations by Nordin and Moultaka. Yes, we sing!, a German Requiem and Schicksalslied by Brahms, Orff's Carmina Burana, the Requiem by Ledroit, and I have a dream by Pierre Tilloy will be on the program proposed by the Ensemble vocal d'Aquitaine in 2015.
Ensemble vocal d'Aquitaine website
Eliane Lavail
Professor of choral direction and choral singing at the Bordeaux national academy up until November 2008, Éliane Lavail was the winner of the first conductor's competition organized by the French Ministry of Culture. She is one of the few women conductors in France today, has won international recognition and has been invited to sit as jury member for the Gorizia competitions and to participate at international festivals with the Madrigal de Bordeaux.