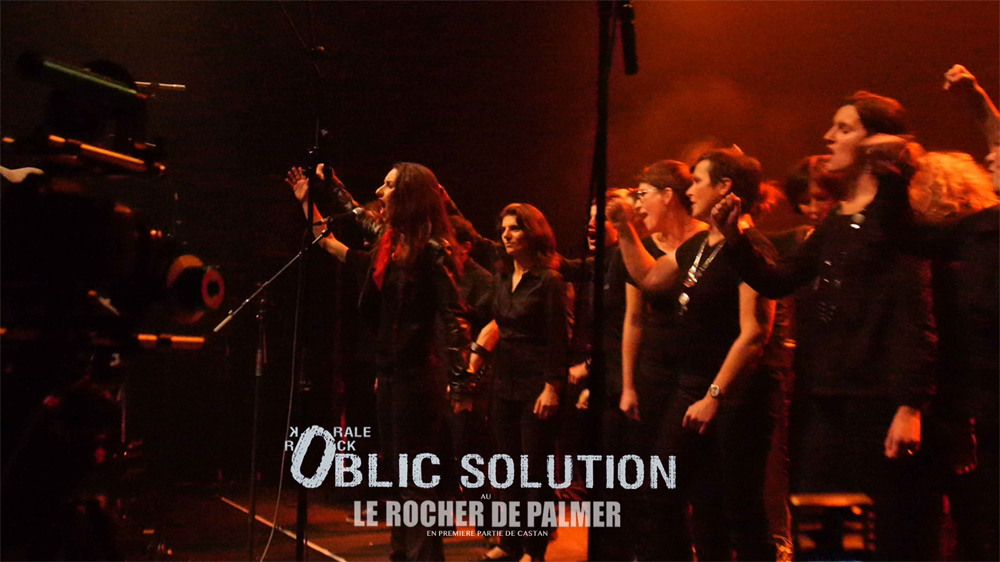 Oblic Solution in concert, June 21, 2015
Oblic Solution revolves around a repertoire born from the creative genius of legendary British and American artists and groups, music steeped in authenticity, never inspired by marketing surveys: no frills and no frontiers.
A « rock rock » chorale, not "rock 'n' roll"
Music that is first and foremost a state of mind, a commitment by Oblic Solution to shed the shackles and cut the pretense, a desire and message of freedom. Music that is full of energy and power, enabling people who get it to express their own truth.
Oblic Solution in images
Web site
Armand Florea
A multi-skilled artist: composer, arranger, film director, theorist and showman. He has created any number of innovations in the field of performing arts and related fields: MaS learning (Musique à Suivre), his own sound diffusion system: « Harmonic Crossroads Homes », the theory of « Jeu Florian », the Calmability© concept, the  Europartage© project, CIAC, MixUpOpera Already…Ready?, Brain Flex, etc.
As an audiovisual performer and instructor, he teaches music and the performing arts. His project is to create a living formation that brings together artists of all levels, to foster and enhance the artistic message by supporting this art of blending. A number of workshops have been derived from an approach that is open to all – pros and amateurs alike – including most notably the rock chorale Oblic Solution.