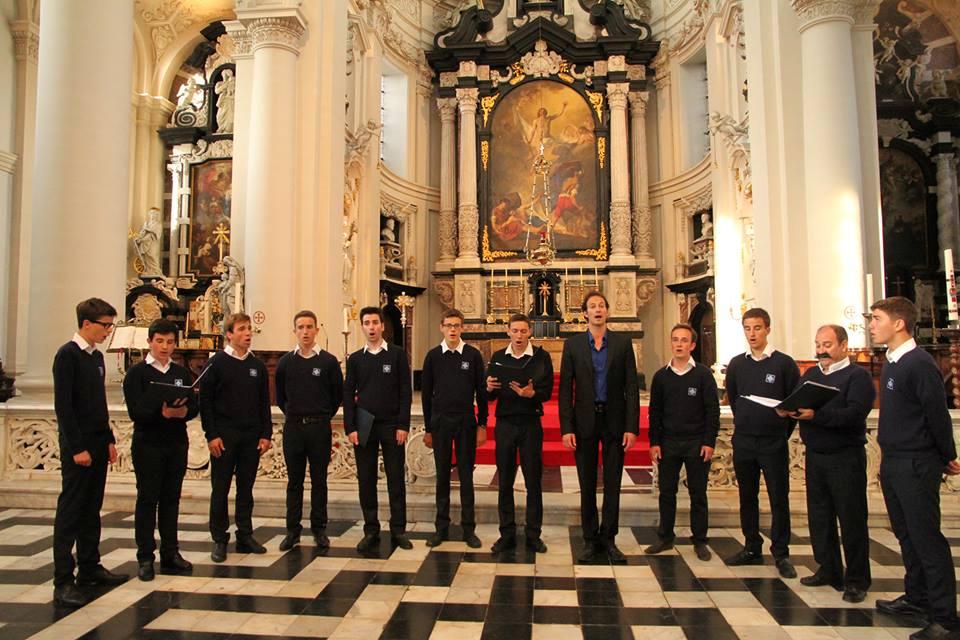 Maîtrise de Bordeaux men's choir in concert, June 23, 2015
The « Maîtrise de Bordeaux » is the fulfillment of a long choral tradition that began in 1875. True to this tradition of uninterrupted presence for over 60 years at Sainte Marie Grand Lebrun, the Maîtrise de Bordeaux, an association created in 1971, today comprises two choirs – one for men, the other for women: « Les Petits Chanteurs de Bordeaux » (of which Stanislas de Barbeyrac was a member) and « Le Chœur de Filles de Bordeaux », both currently directed by Alexis Duffaure.
Keeping the tradition alive
2 years ago, the Chœur d'hommes de la Maîtrise de Bordeaux (men's choir) was formed for boys to be able to carry on singing after their voice breaks.
The « Maîtrise de Bordeaux » is a venue for musical, human and spiritual education.
Chœur d'hommes de la Maîtrise de Bordeaux website
Alexis Duffaure
Alexis Duffaure began his career in music as a pianist at the age of 5. Driven by his passion for direction, in 2004 he obtained a degree in choral direction. After 2 years conducting the academy's symphony orchestra, the Conservatoire de Bordeaux appointed him director of the Grand Choeur in 2009. He is currently choirmaster at Bordeaux cathedral, a staff member at the Conservatoire de Bordeaux and lecturer at the Bordeaux III Faculty of Musicology. He also directs the « Choeur Voyageur » together with two children's choirs.