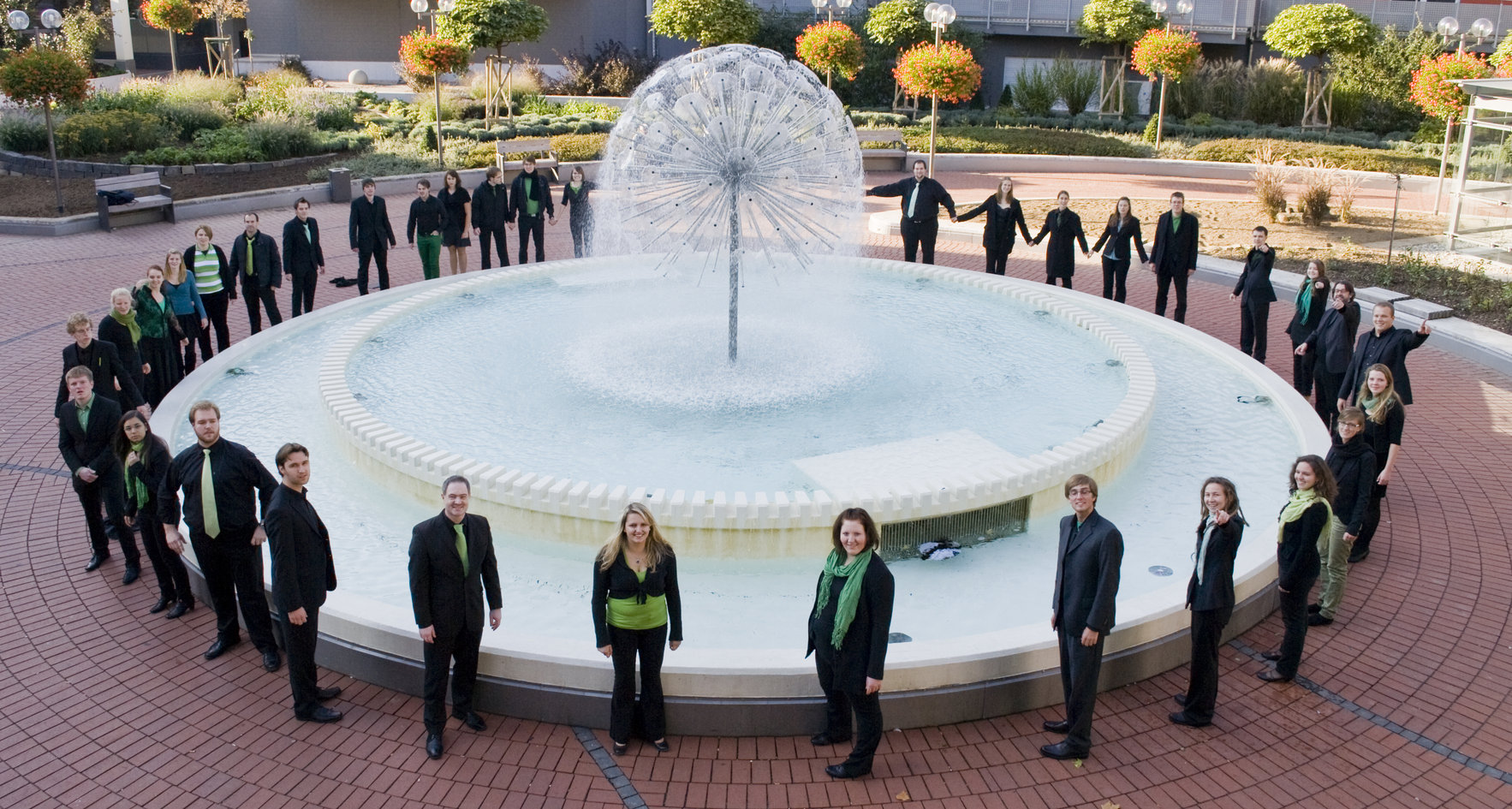 Landesjugendchor Hessen in concert June 26, 2015
It was in the Spring of 2008 that the national government of Hessen charged the Union of Hessen Singers to form a choir for young singers, a Jugendchor. Subsequently, male and female singers aged between 16 and 27 applied to join this choir which in the first year selected 40 applicants. In October 2008, work sessions began, combining a wide variety of periods and styles under the direction of Jurgen Fassbender and Axel Pfeiffer. Foreign directors were also invited to lead work sessions, names such as Oskar Egle (Austria) Robert Sund (Sweden) and Maud Hamon-Loisance (France).
The Jugendchor (currently 80 members) meets up for music sessions three or four times a year at different venues. They are given individual vocal coaching by Katarina Kutsch and Claudia Ramroth. The repertoire is wide indeed: secular and religious pieces from all periods and even highly demanding arrangements of pop music. Each session ends with public concerts where audiences can appreciate the choir's undisputed excellence. In particular, they have won the admiration and support of Land president Norbert Hartmann.
The Tour of the Jugendchor during the Eufonia Festival
Landesjugendchor Hessen will be performing:
Tuesday June 23 at 9 pm at the Basilique Notre-Dame in Arcachon
Wednesday June 24 at 8.30 pm at the Bordeaux Auditorium
Friday June 26 at 8.30 at the Bordeaux Auditorium (the Puccini concert)