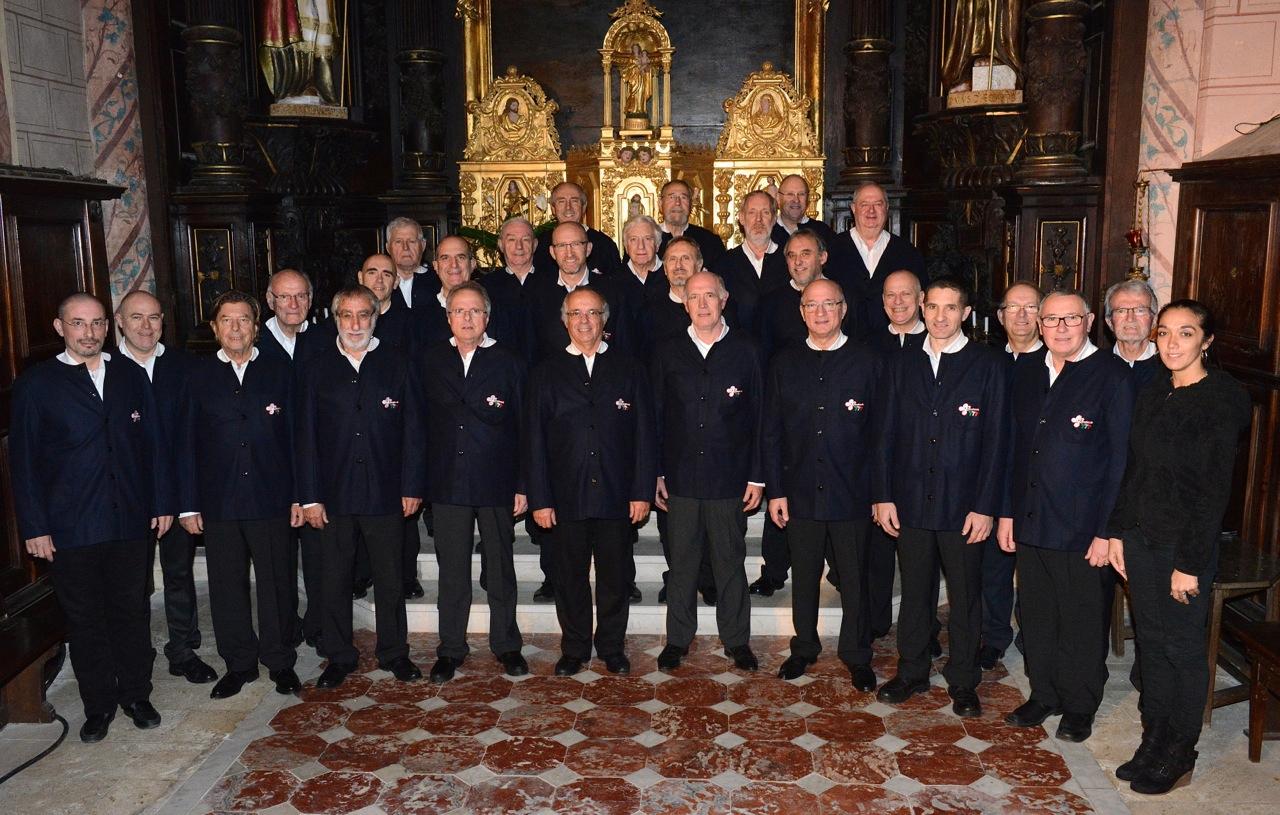 Chœur Etxekoak in concert June 23, 2015
The Chœur Etxekoak is a Basque male choir formed by Jordi Freixa in 1995 at the Maison Basque de Bordeaux (Euskal Etxea) and comprises some thirty singers who sing a cappella.
Pride of place to Basque culture…
The objective is to promote Basque culture through choral singing, so the repertoire of Chœur Etxekoak consists essentially of traditional Basque songs from the 7 provinces that go to make up the Basque country. The choir is directed by Jordi Freixa and Sayo Chim and performs nationwide in France and abroad.
Jordi Freixa
Jordi Freixa studied music at the academies of Saint Sebastien and Bayonne, at the Milan Piccola Scala then at the Orfeon Donostiarra school of singing. He was the assistant director of two prestigious choirs in the Basque country and has sung with several other choirs. Jordi Freixa performs as a soloist in Spain, France and Germany. In Bordeaux, he also founded the women's choir, Eguzki Lore, and the professional octet Otxote Lurra. Jordi Freixa was a member of the Opéra National de Bordeaux choir for fifteen years.