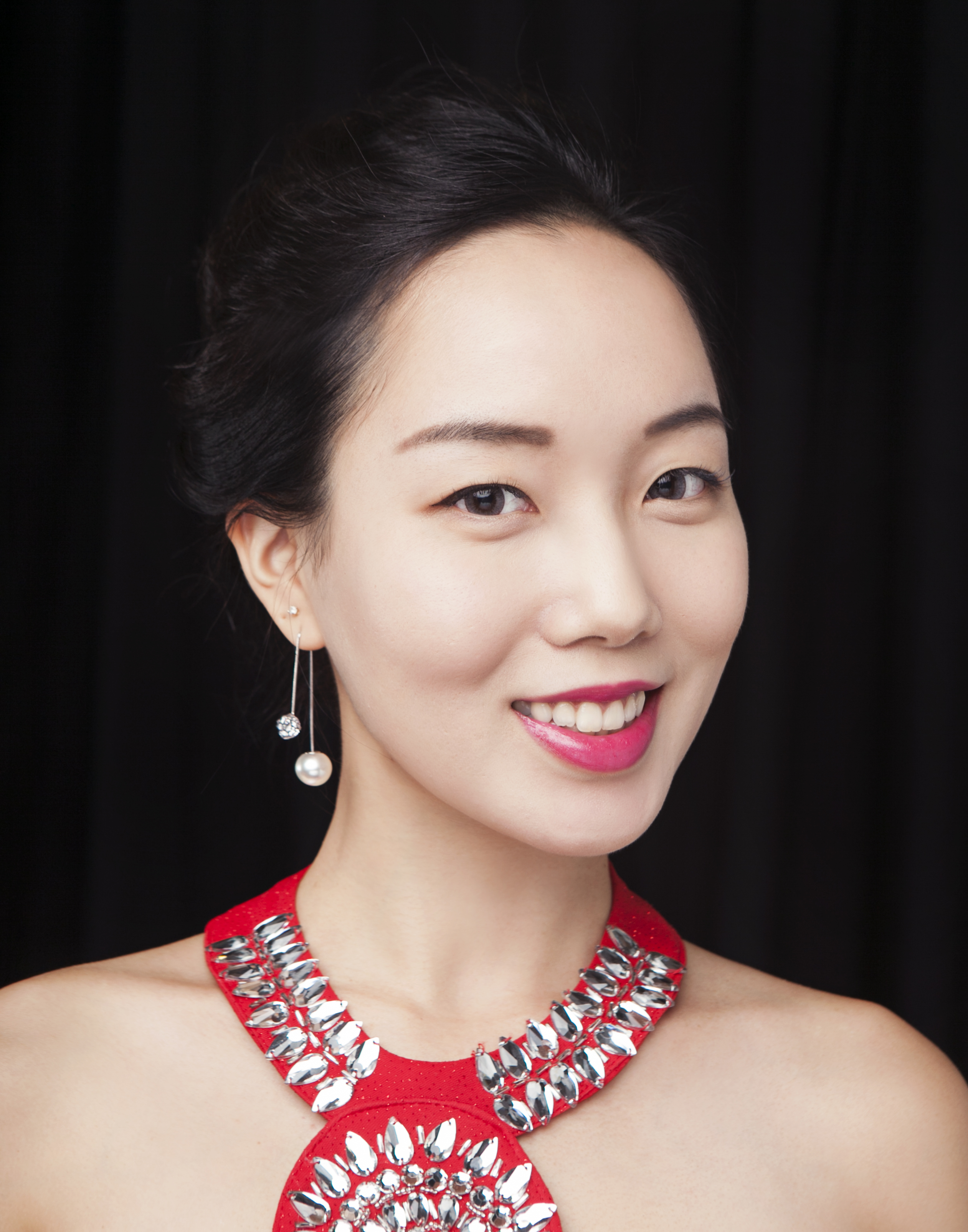 Rira Kim, soprano soloist for Dvorak's Stabat Mater, October 13, 2017
The Korean soprano Rira Kim started out in music with a Pusan Metropolitan choir at the age of 11. In 2005, after a spell at the Earl Marriott Secondary School in Canada, she began her studies in music and singing at the National University of Pusan in Korea, where she graduated in 2013. Moving to France, Rira Kim enrolled at the regional academy of music in Versailles (CRRV) studying with Gaël de Kerret with whom she gained her Diploma in Musical Studies with a unanimous vote from the jury. She then did a further course to perfect her art.
In 2016, Rira Kim won the 1st « Opera » award at the Concours International de Chant Robert Massard (a competition under the patronage of the Amis du Grand-Théâtre/Opéra de Bordeaux) and the 1st Prize at the Concours Clé d'Or. She was also a finalist at a number of other competitions – Concours National de Chant Lyrique in Béziers, Concours Opera in Arles, the Concours Opera Grand Avignon and the Concours de Mélodie Francaise (Les Amis de Bernard Cottret). She took part in the International Cultural Festival of Symphonic Music held at the Algiers Opera House in Algeria. On stage, Rira Kim has sung the roles of Susanna in Mozart's « The Marriage of Figaro » and Zerlina in the same composer's Don Giovanni. Her musical maturity is such that she is able to master the contemporary repertoire with almost disconcerting ease.